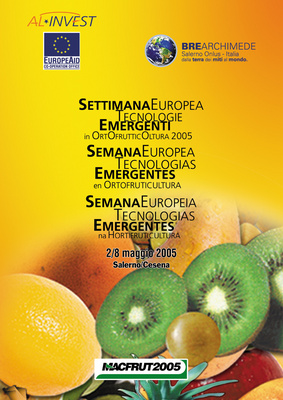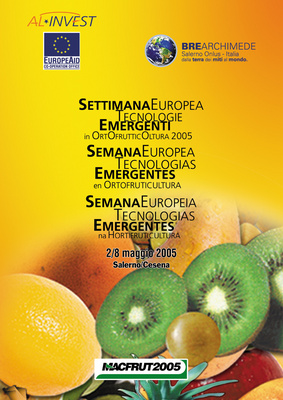 European Week Emerging Technologies in Horticultur
2 – 8 May 2005
Salerno / Cesena (Italy)
New world-wide tendencies in feeding, are incorporating more and more to the diet of consumers, healthy foods. And, as the first link of that chain, get recommends the consumption of fruits and vegetables.Trade between Latin american continent and Europe have come growing up vertiginously. Great part of the products of this region have as main buyers to European countries. And specially talking about fruits and vegetables, this percentage grows to a great extent. The commerce between Mercosur and the European Union have come growing vertiginously. A great part of this region's products have as main buyers to European countries. And if it is spoken specifically of the fresh fruits, this percentage grows to a great extent, based clearly on questions of smaller price and against station. For several years, the production and export of fruits and vegetables, have been coming working in perfecting the certification systems, allowing the identification of products and granting to the countries o buyers blocks the guarantees about the origin, sanitary conditions and the production systems whereupon this nourishing chain is organized: from how the tools are provided, the raw materials and elaborated products. One of the mail purpose of this event is to give the opportunity to the latin companies to have a close look to the new technologies and to the last technical discoveries on the hortifruit sector ( seeds, growings, irrigation, diseases and industrial transformation of these products).